Conway Takes the Dub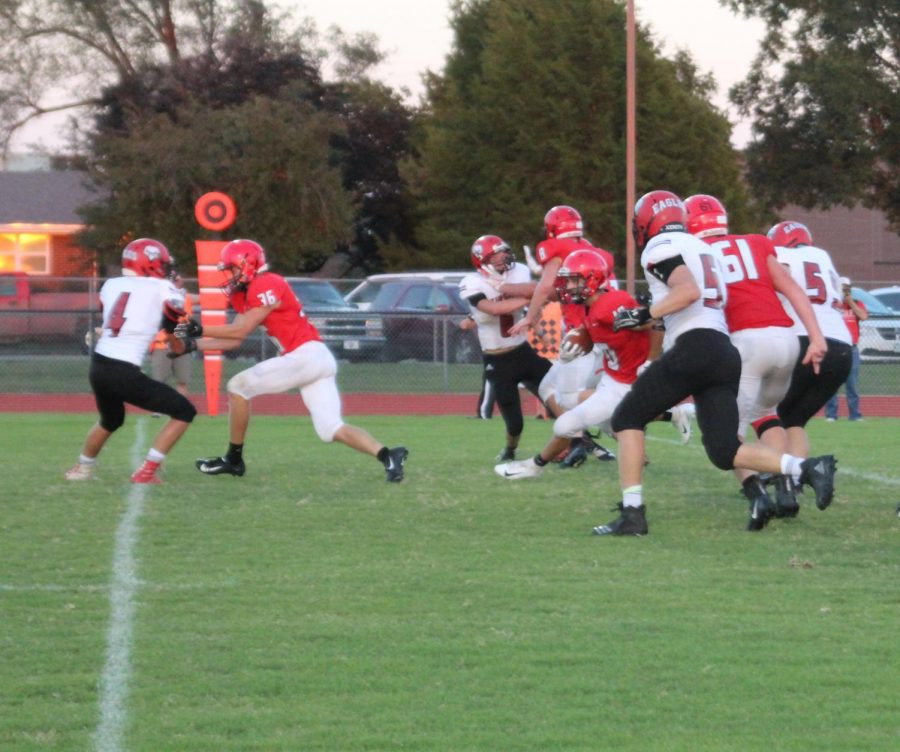 Written by Tatum Wykes, photo editor
Posted on September 19, 2018
Last Friday, Conway Springs took the win against Kingman with a score of 38-21.
After the game, head coach Matt Biehler said he was pleased with the Cardinals' performance.
"Offensively, we played very well, no turnovers, and defense made good adjustments, which slowed down Kingman," he said. "Before districts, I'd like to clean up the penalties and continue to execute well."
One of the younger varsity members is sophomore Jonathan Wright.
"I play football because it's what I'm best at and I don't feel like wasting my talent," he said.
Though the team has some younger, inexperienced players, senior Daniel Becker played varsity last year.
"I am defensive end. I find the holes to get to the quarterback and stop them from getting around the outside," he said.
The team is undefeated so far, with wins over Cheney, Trinity, and now Kingman. However not all of the action takes place on the field.
"Pregame is where we eat and get hyped for the upcoming game," said senior Drake Farmer. "What happens at pregame stay at pregame."