Ronnau retires after 45 years in education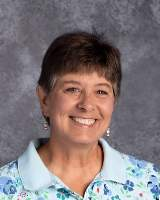 Written by Tatum Wykes, photo editor
Posted on January 20, 2021
Recently, counselor Louise Ronnau announced she will retire at the end of the school year. Prior to retirement, Mrs.Ronnau taught for 20 years in USD 329, Alma, Paxico, and Maple Hill as a PE teacher and coach. Just before moving to Conway Springs, Mrs. Ronnau was a teacher at Clearwater Middle School for six years and a counselor for one year. Mrs. Ronnau has been a counselor at CSHS for 18 years. 
"I wanted to become a counselor because I wanted to help others," she said. "I also like helping students find money to go to college and working on schedules that help students."
This year, Mrs. Ronnau will turn 65 and said she wants to be able to see her children, grandchildren, and great-grandchildren as much as she possibly can. By the age of 75, her dad became paralized. She said she figures she has a good 10 years and wants to spend the best of it. 
"I actually thought about retiring last year in April," Mrs. Ronnau said. "After talking to Ron, we both wanted to go one more year. We both wanted to help see the students through this difficult time, and we didn't think it would be a good time to bring new people in."
After retirement, Mrs. Ronnau said she would like to continue to travel. She has 12 siblings still alive, with the oldest turning 81 this year. Her brother came up with the idea of making a bucket list. Some of the bucket list items include: visiting the Football Hall of Fame, traveling to as many National Parks and forests as possible, and much, much more. 
"I will have two grandsons in the Air Force this summer and a great-granddaughter coming in May," she said. "I would like to be able to spend more time with them and visit them wherever life takes them."