All Through the Night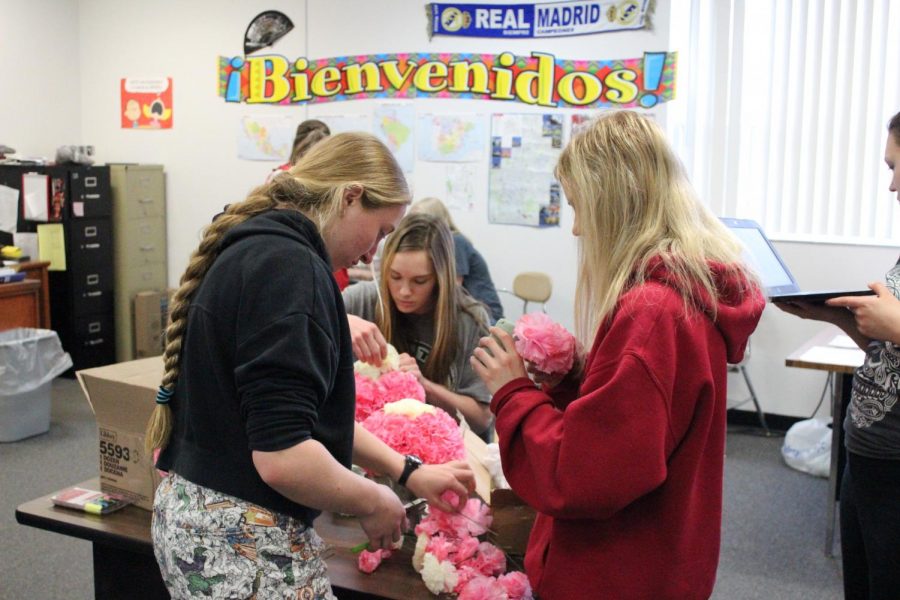 Written by Tatum Wykes, photo editor
Posted on March 29, 2019
On April 13, Conway Springs High School will host its annual prom. The theme for this year's prom is the "Nifty 50's". Prom is set up by Steering Committee and Project Prom.
"I'm most excited for the food, duh!" said senior Rachel Stuhlsatz. "But I can't wait to dance with my friends."
Steering Committee is a group of high school students who come up with ideas for the dance and dinner. The Steering Committee consists of junior class officers, other juniors chosen by the officers, and two sophomore representatives also chosen by the officers. Project Prom is a group of parents and others who come up with the activities for Prom Preview and After Prom. To raise money, each group helps out with concessions.
"I enjoy hanging out with the great people there," said junior Cody Jones. "I feel it's going very well, and people are working very hard."
Prom Preview will begin at 5:30 p.m., ending with class pictures at about 6:30. Students will then make their way inside to get seated for dinner at 7. Dancing will go from about 8:30 to 10:30, and then students must be back for After Prom by 11.
Every year for After Prom, the students either go to the YMCA or stay at the high school. They play different games and activities with the chance of winning a prize. Project Prom chooses every other year to go to the YMCA, which means it doesn't matter if you're a junior or senior, you will be able to attend each once. This year, After Prom will be held at the high school.
"I think it will be better staying at the school, because it's closer to home," said senior Ryan Zoglmann.
Who: Juniors and Seniors
What: Prom
When: April 13
Where: Conway Springs High School