Aaron's Kickball Invitational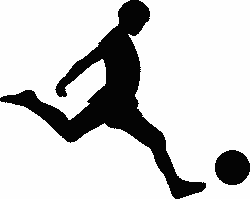 One student had a dream… to host a kickball tournament. It was a very small and short dream, but he still worked to accomplish it. Senior Aaron May is hosting the "Aaron May 2019 Kickball Invitational," originally scheduled for Feb. 23. Due to weather, it was rescheduled to mid-March.
Currently, there are six teams signed up to play. May said his ideal number of teams is 10, but any number will work. It's $5 per person on the team, and each team needs to have at least 10 members to be official. After paying, each team will be put into a bracket to play.
May said his tournament is in addition to the annual Stuco-run tournament.
"I feel like people would enjoy it more if it was student based; they'd have more fun," May said.
May described this event as a "Fun Day": it's just a day for kids to come hang out and have fun. There will be food, drinks, four wheelers, fires when it gets dark, and just a place to hang out for the students. He said he feels like people aren't really themselves at school, so he's hosting this so people have a place to hang out with classmates outside of school, similar to the way Locker Room used to do for the kids.
"It'll also be a place for freshmen and others to help make better friends with the juniors, because they're gonna be the seniors next year," May said.