Seven students start a choir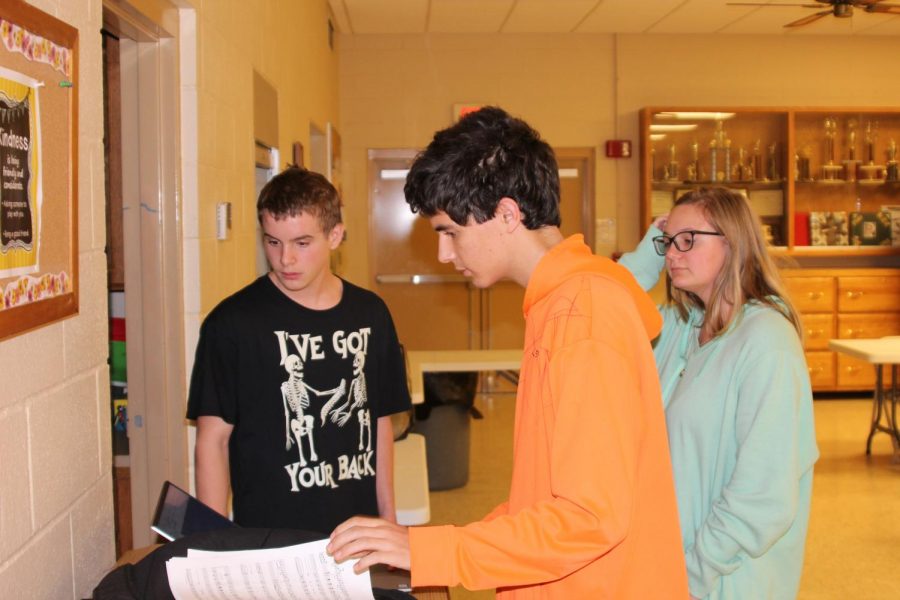 CYM Music is the newest group at the St. Joseph church.
"CYM Music is a group of people from the Catholic Youth Ministry group of the St. Joseph church," senior Leah Reep said.
They had their first organized practice on Oct. 3. The five members that attended were sophomores Rylie Thompson and Dakota Beck, junior Neal Zoglmann, and Paige Lange. There were a few members who were unable to make the first practice, including Reep and junior Kelly Doffing.
"It's a music group to sing at church and Adoration and maybe at the rest home," Zoglmann said.
The students said their first practice went well and their director Laura O'Neal was impressed. The songs they are currently learning are "Be Thou My Vision," "Here I Am, Lord" and "Dona Nobis Pacem." Their practice schedule is every Wednesday before and after PSR for 30 minutes each.  
"It's just a group to sing, have fun, and share the gifts that God gave us," Beck said.
Anyone interested in joining should come to practices at the St. Joseph cafeteria.