How students have been spending their time in quarantine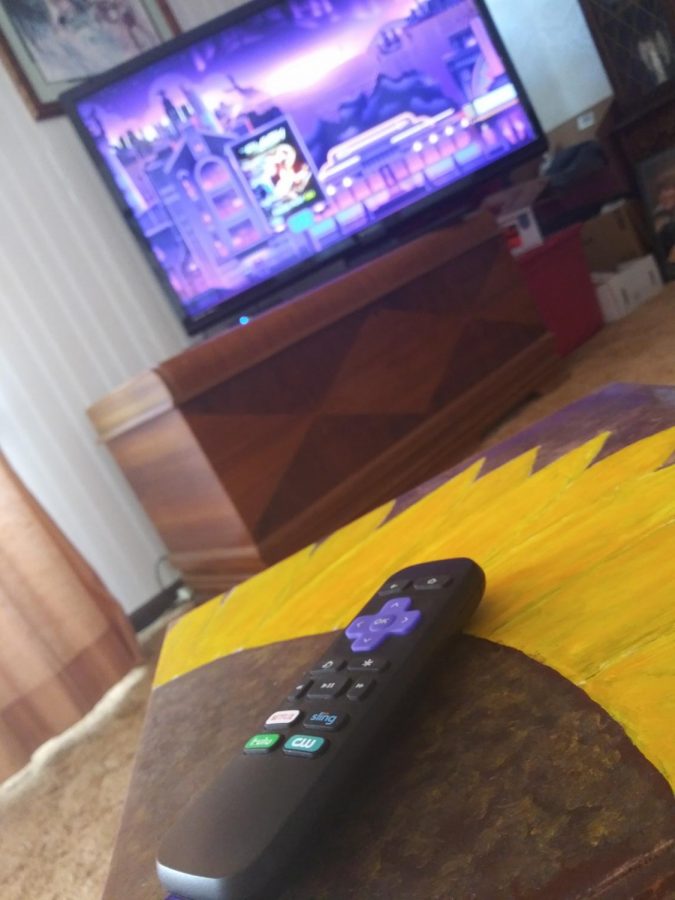 Written by Rachel Ward, staff member
Posted on April 21, 2020
COVID-19 has not only had an impact on the way we live everyday life, it has had an impact on students at CSHS. With the ever-growing free time students have had with no longer physically being at school, most have started binge watching television shows and movies. A survey was sent to all CSHS high school students to see what popular shows were being binge watched during these crazy times, and some of the top shows include "All American", "American Horror Story" and "Tiger King". 
"American Horror Story" was first aired in 2011 and quickly attracted many people. American Horror Story is an anthology series that includes various locations and characters. With each season taking a new twisted turn, the show will keep anyone on the edge of their seats. 
"I love 'American Horror Story' because it's a really twisted horror show where it is not all just creepy but has good plots and story twists," senior Karley Mooneyham said. "It is also very creepy and weird and I like weird things. Every episode seems to end with 'what is going to happen next?' and that makes you end up watching a whole season without meaning to." 
"All American" first aired in 2018 as a drama series that is more than attention grabbing. Based off of a NFL Superbowl Champion, "All American" is an inspiring family drama series. No matter what kind of shows you are into, it will more than likely interest you. 
"I like 'All American' because with not being able to do much, it helps me pass time," freshman Benjamin Ward said. 
"Tiger King" is a new show that hit Netflix in 2020 and became a big hit, reaching number four on Netflix's "top ten in America." The show tells the story of a tiger breeder in Oklahoma that is definitely a strange story line. 
"'Tiger King' is one of those shows that is so weird, you can't stop watching it," freshman Dane Fisher said. "It has its funny parts, but I liked it learning the story of how Carole possibly killed her husband." 
 These are just a few of the many shows students have been watching during their time at home. With endless options, you can guarantee some people won't have a problem with social distancing during this pandemic.