Scholars Bowl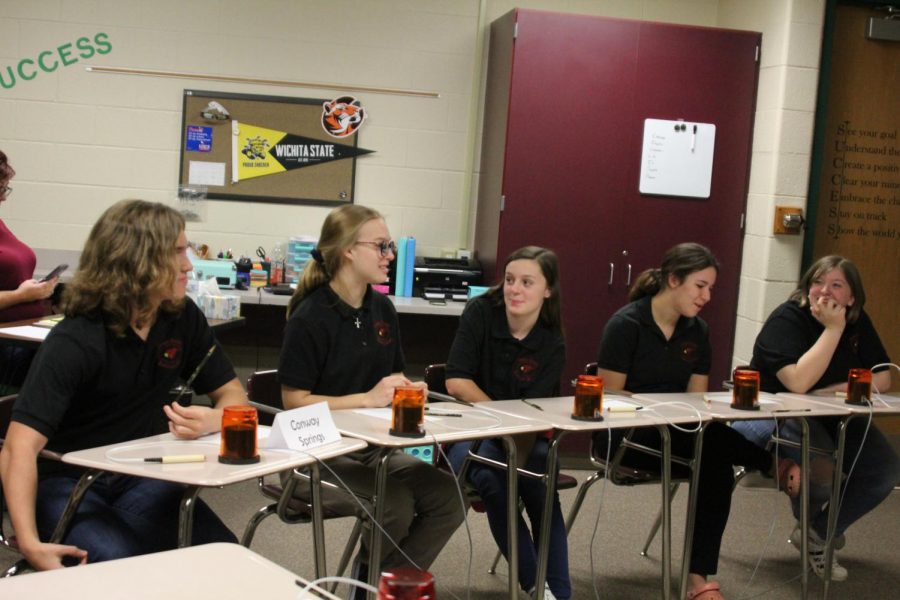 Written by Kori Fevella, staff member
Posted on December 12, 2019
The JV Scholars Bowl team headed off to Mulvane for their first meet on Nov. 4. The Conway Springs team had to compete against many other schools.
"My score overall for my first Scholars Bowl meet this year was an eight. I felt that I was gonna get a bad score since it was my first meet of the year, but it wasn't as bad as I thought it was going to be," junior Rylie Thompson said.
The JV went 2-5 at the meet. There were some new students who joined the team this year: freshman Cheyenne Tull and freshman Averie Stull. 
"My first meet of the year was a good experience; I learned many new things there. I had a lot of fun with my team. It was a great start for the year," Tull said.
After this meet, the students know what they could work on to do better for the next meet. 
"I want to improve on second guessing myself," Stull said. "When I second guess myself I tend to take forever buzzing in. It is definitely something I will work on."