Financial Aid Night offered at CSHS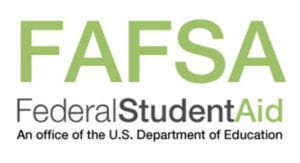 Financial Aid Night was held on Oct. 24 at the high school. Brian Vancuren, a previous student at CSHS who currently attends Southwestern College and works in the financial aid program came down to help anyone who needed assistance filing their FAFSA.
 "I enjoyed how helpful Brian was because most of the things on there we didn't know how to do until he showed us," senior Austin Gibbs said.
The FAFSA is a major way students going to college can receive aid. Gibbs, as well as a few other students and their parents, showed up to the meeting. Vancuren helped people through the process, and if he couldn't help, he asked for their phone numbers to help them finish out the process later. Some students felt the meeting did not help.
"I didn't find this helpful because someone asked one question, and he didn't know how to answer," senior Jaylee Meyer said.
 Despite some people's questions not being answered, quite a few students still benefited from this meeting and found it very helpful. Gibbs was one of these students. In addition to the students, their parents also felt this event was beneficial. School counselor Louise Ronnau received a thank-you email from a parent a few days after the meeting. 
"I found this meeting very helpful," Austin's mother, Mary Gibbs, wrote.