Regionals Scholars Bowl hosted at Inman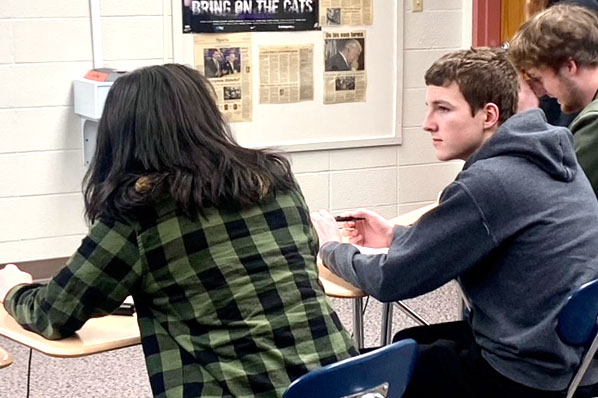 On Feb. 2, six of the Scholars bowl team members traveled to compete at Inman for regionals. The members of varsity who had the most points scored from all previous meets got to compete. The team of three seniors and three juniors scored a total of 310 points at the meet. 
"They all worked well together, " sponsor Kristy Martin said. "They all had their strengths and that was helpful when it came to different categories." 
Senior Colby Koster scored the most points of 115 during the rounds. 
"I think we did well on answering the questions we knew," Koster said.  "I don't think we had a problem with stuttering," Koster said.
The team placed fifth in their pool but didn't make it out of pool play, finishing 3-4. 
"I need to be more sure of my answer," junior C.J. Round said. "There was a tie breaker, and I wasn't sure if my answer was correct or not."
Two of the four losses were to the eventual first and second place winners of the meet.