'Everything All at Once' is magical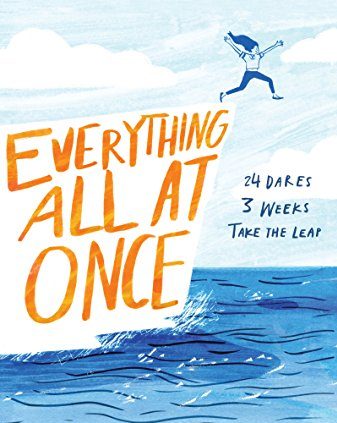 Have you ever just read a book that touched you in a certain way? This book, "Everything All at Once," by Katrina Leno, did for me. 
"Everything All at Once" is a story about a teenage girl named Lottie losing her beloved aunt due to breast cancer. Lottie's Aunt Helen wasn't your typical aunt. She was a famous best selling author who wrote the "Alvin Hatter" series. After her death, Lottie's family went to the insurance company to find out what Aunt Helen left in her will for them. For the rest of her family, Helen left things like a car, important documents, and furniture from the house, but for Lottie, she left 24 letters that she wrote herself. 
In these letters, Aunt Helen gave heartfelt messages for Lottie to cope with the anxiety and grief. She also gave her tasks to complete. During one of these tasks, Lottie meets a guy named Sam. Lottie feels like she is connected with him on a personal level. Lottie had always planned on being an elementary school teacher, so one of Aunt Helen's tasks had her go teach at a nearby college. Throughout the story, Lottie starts to feel a little better about the circumstances. 
In a random but exciting twist, in one of the letters, Lottie was instructed to read Aunt Helen's journal, where she found a picture of Sam with her aunt when she was a teenager. How could this be possible, you may ask? Apparently Sam and Helen had been very close friends, and she gave him an "immortal potion." She also based the main character of her book series on him. I totally did not see that one coming. 
Although I feel like the ending was a bit rushed and crazy unrealistic, I thoroughly enjoyed reading this book. I felt like I could relate to Lottie and her circumstances. At the end of the day she is just a teenage girl trying to figure herself out. I really admired that she overcame all of her challenges, no matter how demanding they were. I give this book a 5 out of 5 cardinal heads.