The Foo Fighters hit the dance floor with their new album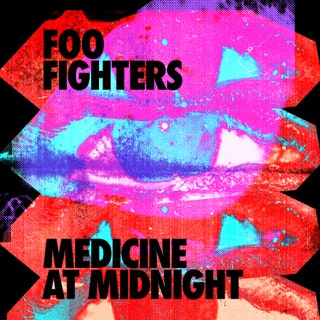 Written by Owen Balman, staff member
Posted on February 26, 2021
Foo Fighters have been making music for more than 25 years. The band had a lot going for them when it was formed since it was founded by Dave Ghrol, the drummer of Nirvana and lead singer of Foo Fighters. This year, the band released a new album on Feb. 5: "Medicine at Midnight." For their 10th studio album, the band took a surprisingly groovy and upbeat approach with their music.
By listening to the first song, "Making a Fire," it's evident that the band wanted to experiment with sounds unlike any other song they've recorded before. With guitar riffs and an unexpected gospel chant featuring Ghrol's daughter, Violet, accompanying the lead vocals, it makes for a perfect intro to the album. While a majority of the songs contain some sort of pop/groovy element to them, other songs such as "Waiting on a War," "No Son of Mine" and "Holding Poison" are reminiscent of Foo Fighters' original hard rock style. A relaxing addition to the album is "Chasing Birds," which is a serene, balladesque song that stands out among the rest. The only song that stands out in terms of style and mood in the album is "Shame Shame," which was the lead single before the full album was released. Its dark and mopey tone makes it seem like a strange choice when considering what's left in the album, but still catchy enough to make it a good song to listen to at a disco. 
While "Medicine at Midnight" isn't my favorite album from the Foo Fighters, I consider it to be a cool, interesting inclusion to their collection of music and definitely a good listen. Thankfully, the album was in its late stages of development before it released, making the overall positive and optimistic tone of the album convenient for the trying times we are going through. I rate "Medicine at Midnight," four out of five cardinal heads.