The Legacy of Kobe Bryant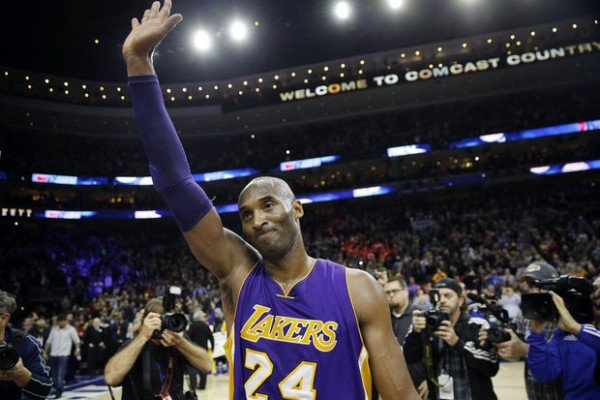 On Jan. 26, retired Laker Kobe Bryant, his daughter Gianna, and seven others were tragically killed in a helicopter crash in Calabasas, Calif., according to the LA Sheriff's Department. This tragedy came only hours after former Olympic teammate and Laker Lebron James passed Bryant in the NBA all-time scoring list. Some of Bryant's last social media posts were in good sport, congratulating Lebron on this achievement. However, this still doesn't take away from Kobe's legacy in the NBA.
Bryant averaged 25 points on his way to five championships in his 20 year career with the Los Angeles Lakers. This wasn't without struggle either. Bryant entered the NBA at only 18, lacking many of the skills to be an NBA starter, but had a work ethic only seen in few. Bryant wanted to be the best, beyond the desire to do what was necessary to get there. In only his second season he was named an NBA All-Star. From there the only direction he could seem to go was up.
After three championships, Bryant faced perhaps his biggest struggle that almost ruined his career and marriage. In 2003, Bryant was accused of sexual assault, a case that had the potential to ruin his legacy. The case ended up being dismissed while it was being settled in civil court, resulting in the women receiving a settlement in 2005. This scandal rocked his life, but he didn't let it define him. During this case, Bryant developed what became known as his Mamba Mentality, a mindset of tuning out all the offcourt distractions and focusing entirely on the game. 
Retiring in 2016, Bryant was able to become a full-time father to his two daughters at the time. He was often seen cheering on his oldest, Natalia, in volleyball and sharing the love of basketball with Gianna. He later had two more daughters, Bianka and Capri. Even in retirement he was winning awards, receiving an Oscar in 2018 for his short film "Dear Basketball." 
Bryant wasn't a perfect person, but he didn't let his imperfections define him. The legacy he left behind will be with basketball culture for ages to come. For many, he was the Michael Jordan or GOAT (greatest of all time) of his era, inspiring that generation of basketball fans all around. Being an imperfect hero showed many that you don't have to be perfect to achieve greatness.