Fabiola's is Fabulous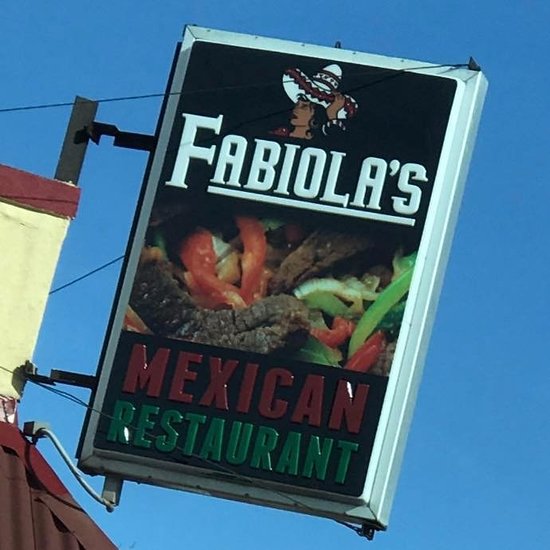 From the first step into the restaurant Fabiola's in Wellington, you know you're going to have an wonderful experience. The atmosphere in this building just feels extremely authentic. There's little ceramics everywhere that appear like they could have came out of someone's kitchen in Mexico. My personal favorite is a chicken laying on it's back drinking from a bottle.
They have several plants scattered everywhere that give a feeling of life. The lighting isn't extremely harsh since most of it comes from the outside, and at night the overhead lights make it look beautiful. They also have a mirror on the entire left side of the building, that makes it seem way larger than it is, and if you aren't paying attention it might scare you a couple times if you sit too close to it. I know from experience.
The service at Fabiola's is phenomenal. The front desk is always manned and you get to your tables within minutes (depending on the size of your group: it might take longer if you have 10 people you need to seat). The waiters are extremely friendly, and they'll talk to you, joke with you, and just treat you like they are friends who bring you food. They are very attentive to you, noticing when you're getting low on a drink and immediately bringing more for you. Some of the staff is related, creating a family atmosphere.
Finally, Fabiola's food is the best Mexican food that I've ever had. There is almost six full pages of food options on the menus, and there is something for everyone. Don't like Mexican food? They have an American food section, serving things like hot dogs, hamburgers, and several different options for steak. The kids menu is vast, with many Mexican and American options for them.
I've been there a total of three times, and I've gotten two different dishes, and each time I've been blown away as to how good they were. Everything looks, smells, and tastes better than you could imagine. If you go and you're a fan of seafood, I recommend the "Enchiladas Cancun," which are shrimp enchiladas. I've gotten it twice and loved it more each and every bite. I give Fabiola's restaurant a 5 out of 5 cardinal heads.