Cardinals' Not So Hot Start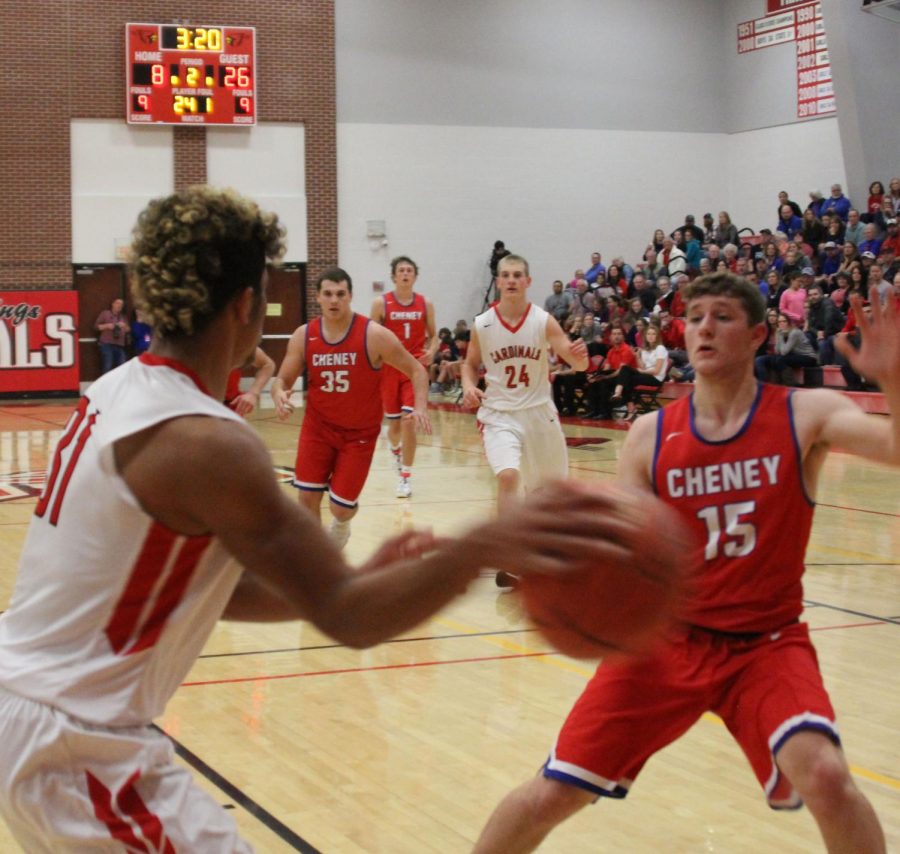 Written by Lyle Cornejo, staff member
Posted on December 13, 2018
The boys basketball season started out rough with more losses than wins. They boys played Cheney for their first game on Nov. 30. The Conway Cardinals lost by 17, with a score of 55-38.
"Our chemistry is improving through the season," sophomore Heath Hilger said. "We just need to keep working harder and harder during practice and we will eventually get there."
The next week Conway played in the Kingman tournament. The first game was against Valley Center on Dec. 5. Valley Center won 63-17. Haven was the second game in the tournament, played on Dec. 7, and the Cardinals lost 33-49. The Conway Cardinals played a third game against Sunrise Christian Academy on Dec.8, earning their first victory 63-28, bringing  their record to 1-3.
"We need to pick up more wins and beat last year's record," sophomore Jonathan Wright said.
The boys said they are working to meet small goals before increasing them to bigger goals.
"We just need to get to .500 right now, and then we can start making other goals past that," junior Peyton Winter said.