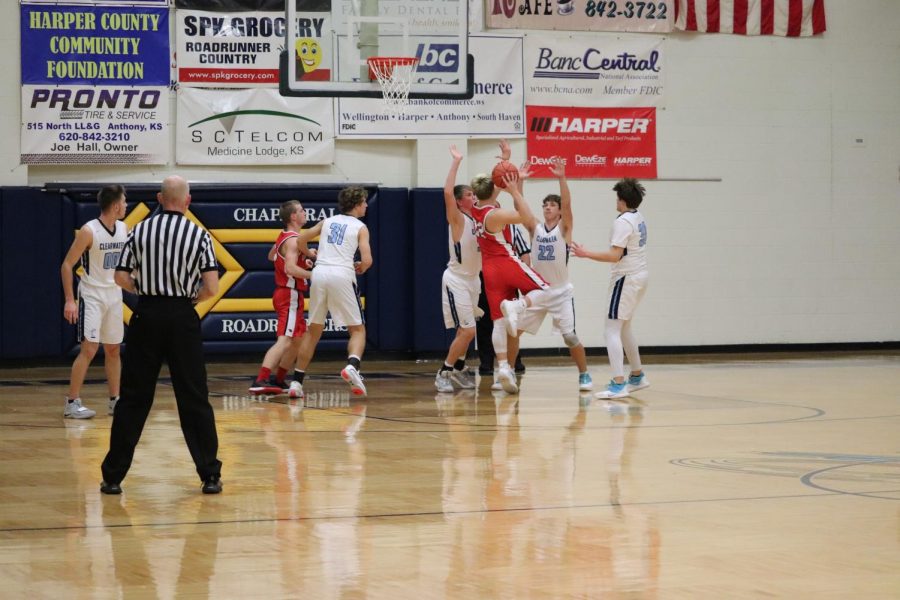 Cassidy Beal
On Jan. 14, the boys and girls basketball teams travelled to Belle Plaine. The girls varsity ended their game with the winning score of 46-31. The girls maintained a short lead throughout the game but pulled away at the end.
"Although we didn't win the JV game, we pushed ourselves really hard to win the varsity game against Belle Plaine," junior Lizzy Curry said. "It was a really fun game, and I'm excited that we pulled through in the end."
Though the boys held Belle Plaine a little at the beginning, Belle Plaine pulled away, and the Cardinals never caught back up. The boys varsity ended their game with a score of 49-68. 
"Even though we lost our varsity game, I'm really proud of how we played," junior Riley Fisher said. "We never gave up, and we continued to push ourselves throughout the entire game."
The basketball boys will play in a tournament at Chaparral from January 22-25. 
"I'm nervous for the tournament, but also excited," junior Cole Schulte said. "I think that the team is going to do really well, as long as we continue to push ourselves and work together as a team."