Spreading the holiday cheer one gift at a time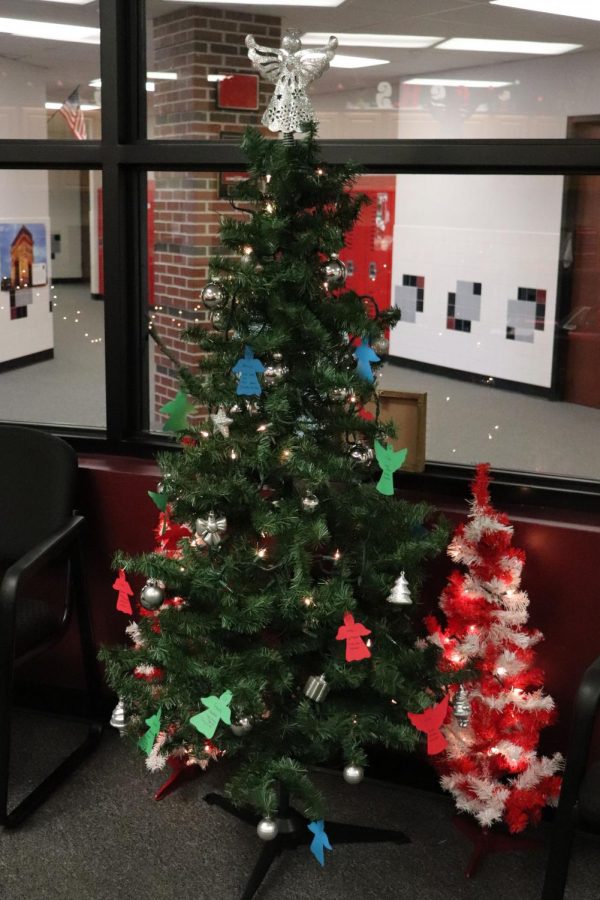 Every year, Honor Society hosts their Angel Tree Project. Anyone is able to participate, whether they are in Honor Society or not. Participants select a paper angel hanging from the Christmas tree in the office and buy the gifts listed on that paper. They wrap the gifts and bring them back to the office for Honor Society members to deliver to Springview Manor. This year, the project was led by seniors Kara Koester and Amy Zoglmann. 
"I did it last year," Koester said. "It makes me feel like doing something and giving back."
Each year, the residents make a list of items they want for Christmas. The Honor Society is in charge of making sure each resident gets something for Christmas and that all items are delivered by Dec. 17, the due date for all gifts to be brought in. 
"[My goal is] to get every resident a gift," Zoglmann said. 
Students and faculty are able to participate in the project, and some new students are even taking action. 
"It sounded like something cool to do," freshman Wyatt Diggs said. "Some [residents] might not have gotten a present from their relatives this year."