Volleyball girls compete at Chaparral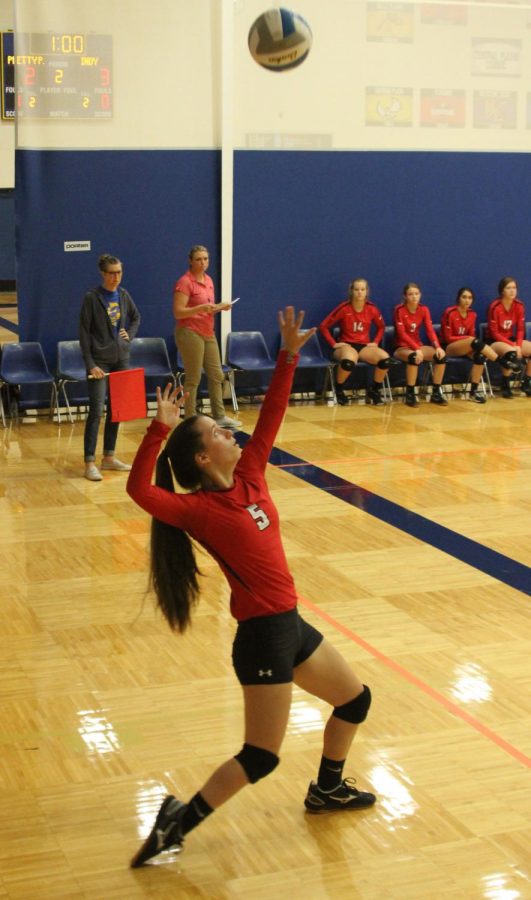 The volleyball girls traveled to Chaparral on Sept. 21 to compete in a tournament. The girls played against Belle Plaine, Chaparral, Clearwater and Medicine Lodge. They were off to a rough start at losing 9 games, and winning none going into Saturday's tournament.
"The Cardinals' communication was better, but they could have played better," sophomore Lauren Mercer said.
The team finally won a set against Belle Plaine, but they still have not won a match. The girls continue to work hard and learn from their mistakes, and will continue to try hard and get better by the end of the season. One player has a specific goal in mind.
"[I want to work on] tooling the blocks because it would help the team gain points," junior Lizzy Curry said. 
 After this game, the girls look ahead to the rest of the season and continue to improve. 
"The team is still excited and looking towards a good outlook for the end of the year," senior Madison Pauly said.