Cardinals move from Regionals to State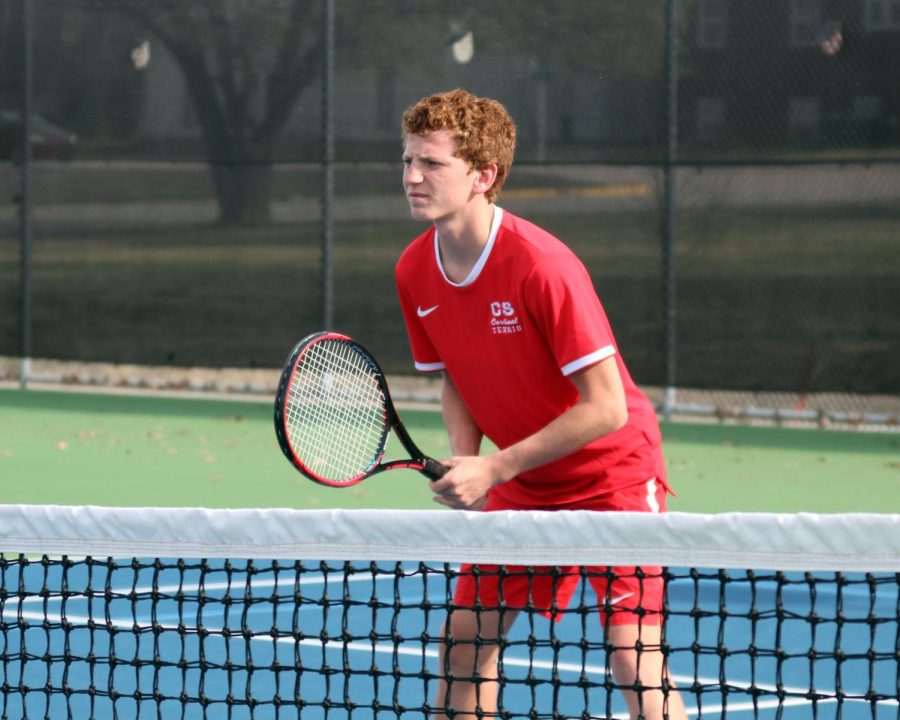 Regional tennis was schedules to be held on May 2 and 3. However, due to weather, it was pushed back and completed all on May 3. After traveling to Collegiate, the cardinals the boys began playing. At the end of the day, the team took runner-up.
"Compared to last time, I enjoyed it more," junior Luke Bellar said. "I played better, placed better, and the team had a good time getting into it."
Juniors Joshua Koester and Peyton Winter competed as doubles, as well as senior Dominic Pauly and junior Cody Jones. In addition, Bellar and junior Garrett Robinson competed in singles. Koester and Winter took second and Bellar took third.
"The competition was tough this year," Koester said. "The best part of regionals was beating Collegiate."
After the success at Regionals, the cardinals qualified for state. State will be on May 10 and 11 at Kansas City. On May 9 at the end of seventh hour, the boys had a send off to state.
"I'm looking forward to crafting with the boys in the hotel," Jones said.