Regional music went 'one-derful'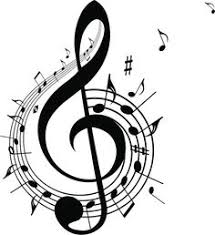 After league music had come and gone, and several practices working on the judges' comments, regional music finally came. With some of the students nervous and some of them confident as ever, they stepped onto the stage at Butler Community College on March 30 and performed.
"I'm glad we don't have to do Regionals ever again," senior Brandon Doll said. "State's up next, and I'm very excited for that."
All three Cardinalaire groups got I's and will be going to State; the choir got a II; and four vocal solos and four band solos will be going to State. Vocalists going to state are sophomore Sydney Boese, Doll, senior Maddie Koester, and sophomore Sadie Schmanke, and instrumentalists are junior Stephanie Brozovich, junior Michayla Buck, sophomore Isaac Myers, and junior Amy Zoglmann.
"I always knew I was good, so going to State doesn't shock me," freshman Cardinalaire Nathan Doffing said.
For some of the soloists, receiving a I was a new experience. This was Brozovich's first year performing a solo. However, Meyers and Boese are both returning to State after competing there as freshmen. Boese said she is really excited for state and has high hopes that she will get a I this year too.
"I hope to be a singer once I get out of high school," she said.  
State music will be on April 27, held at Southeast of Saline, with a nearly two hour bus ride.