Kicking Their Way to the Top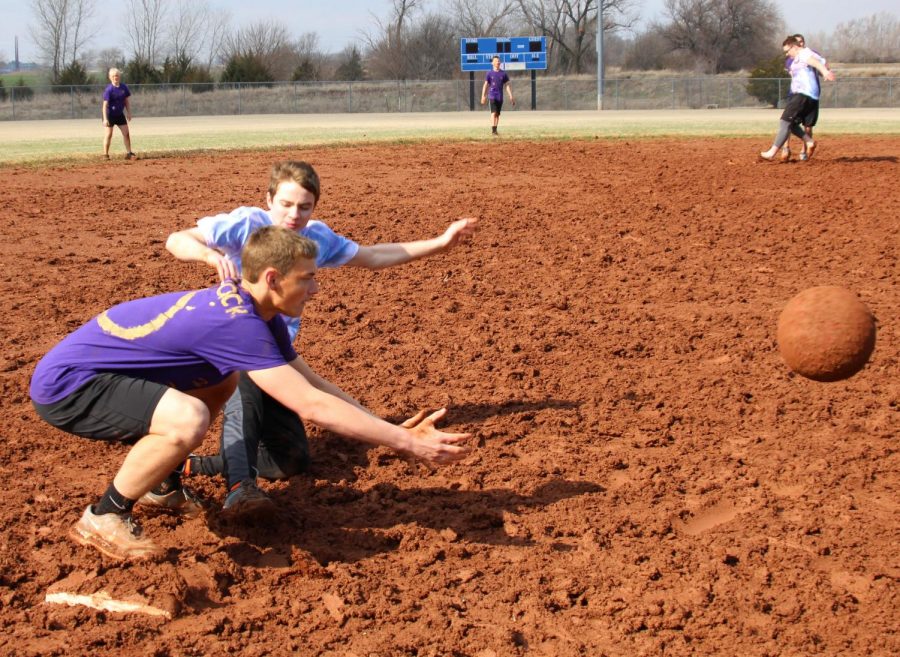 Written by Tatum Wykes, photo editor
Posted on April 5, 2019
On March 23, Stuco held its annual kickball tournament. There were a total of six teams. Kickball was held at the sports complex from 9 a.m. to 2:30 p.m. Due to rain the morning and night before, it was really muddy and caused lots of falls and mishaps, but students still had smiles on their faces and filled the air with laughter.
"The mud was awful because your feet got stuck 6 inches under the mud and you couldn't run, but kickball was fun," junior Kara Koester said.
One of the exciting moments early on was a race between junior Collin Koester from The Royals and senior Aaron May from Bad Pitches to end their first-round game.
"Team unity helped us kick our way to the top; we found what positions best suited one another and that really helped us win our games and continue to the championship," May said.
To finish off the day, the Grass Kickers took sixth; Life's a Pitch, fifth; Kick Aholics, fourth; The Royals, third; The Swathers second; and Bad Pitches coming in first.
"I feel like we did bad, but we had fun doing it," freshman Rosalyn Zoglmann said.