One for the Books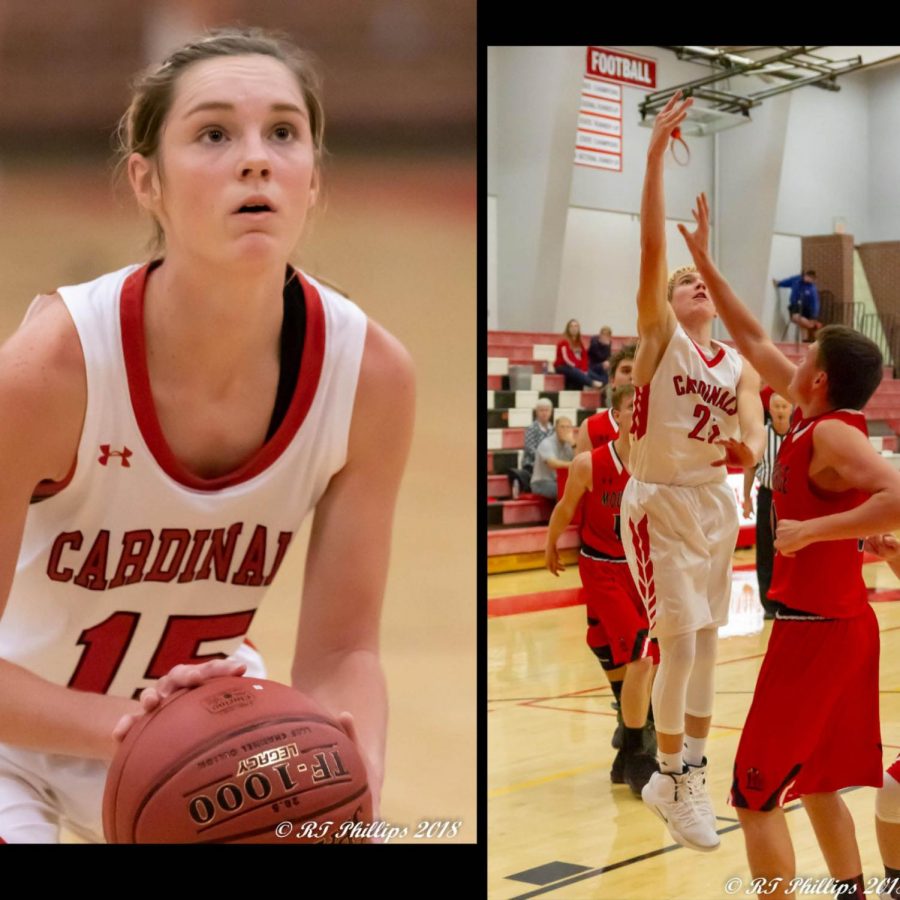 Written by Tatum Wykes, photo editor
Posted on February 28, 2019
On Feb. 25, boys varsity traveled to Sedgwick for the first round of Sub-State. The boys were ranked seventh with a record of 6-13. They were coming off a win of 70-57 against Chaparral on Feb. 21, but the Sedgwick game ended with a loss for the varsity boys, giving them a final record of 6-14.
"We definitely improved as the season went on and played some of the best teams towards the end, but I still would like to improve efficiency and play at that level through the entire season," sophomore Heath Hilger said.
Varsity girls are ranked second in the sub-state bracket with a record of 14-5. They won yet another game at Chaparral with a score of 44-28. On Feb. 26 during the first round of sub-state, the girls took the dub against Independent, taking them into the second round of sub-state, playing Leon-Bluestem on March 1 at 7:30.
"I feel there's more pressure as the season progresses," senior Kayla Koester said. "I'm excited but nervous for our next game. I think we'll do fairly well. Whatever happens, happens."