Always in Good Taste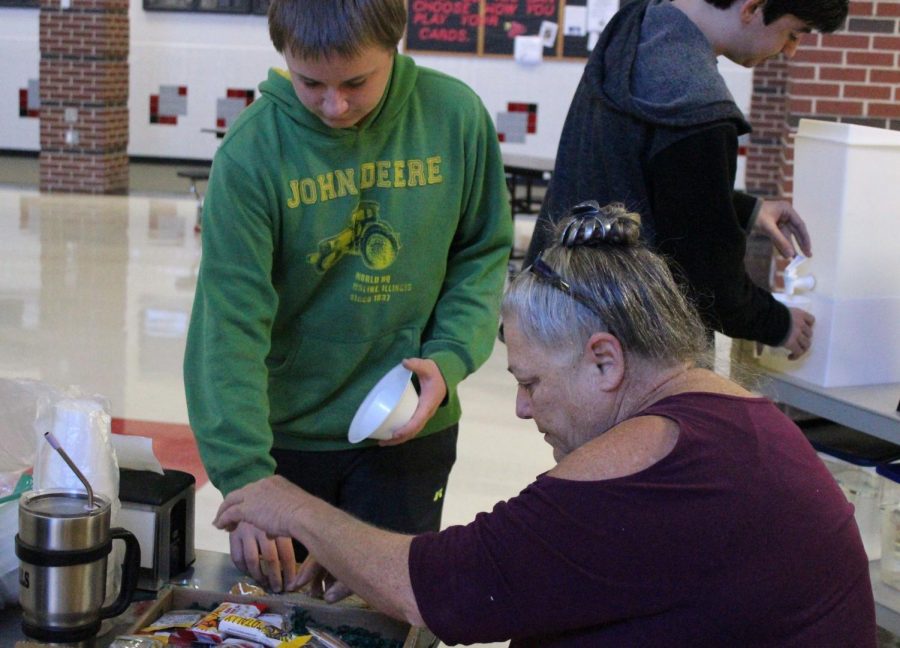 Written by Tatum Wykes, photo editor
Posted on December 4, 2018
The Food Committee is a group of students who taste test foods to see if they would like it to be in our facility. The group is led by Brenda Jones, food service director for the district. On Nov. 14, senior Brady Beal, juniors Kyler Alloway and Wyatt Schulte, and sophomores Dakota Beck and Jacob Stuhlsatz all tried Fieldstones healthy snacks and loaded tater tots.
Everyone gave great feedback to help Mrs. Jones decide if the foods they test should become part of the calendar. Overall, they said the loaded tater tots were a success and the students would really like them.
One question Mrs. Jones asked was for sandwich ideas, which are easier for cooks to prepare. The students didn't have any ideas immediately.
"I'll ask around for simple sandwich and side ideas," Schulte said.
Students can always feel free to ask any of the food committee about what they thought and give them info on a good recipe to see if they can try it.